this service being rarely found in Romania. jewellery manufacturing requires a lot of patience, attention, skill and above all, passion; we take pride in the team of DeGEORGIA Diamonds, which meets all these qualities, in order to create any jewllery you dream of.
The professionalism and experience of our jewellers is reflected in the whole fascinating and laborious process of creating the perfect jewel for you.
Perfection is our goal and you will always find it in DeGEORGIA Diamonds jewellery.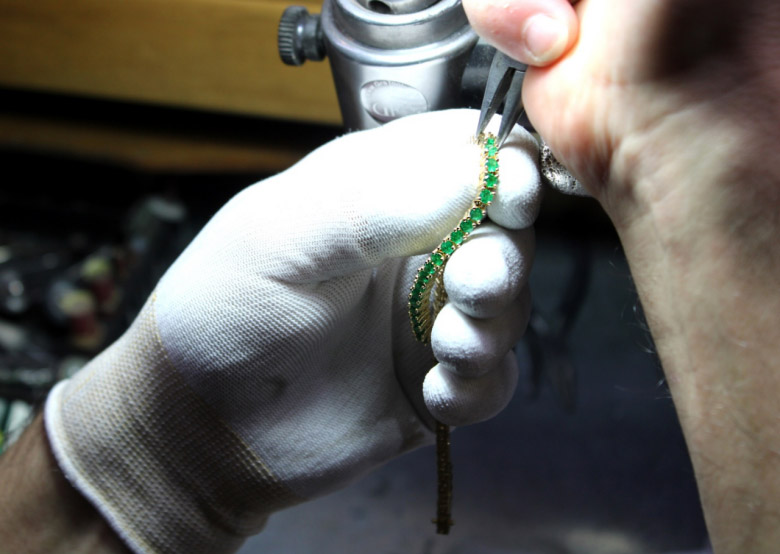 The warmth and professionalism of the sales assistants working within our network of stores will help you when choosing the jewel that will prove to everyone that the only one style that matters is: "YOURS!"
Our online assistant has over 15 years of experience selling DeGEORGIA Diamonds jewellery, so it may provide you response to any question you may have when choosing a jewel online or even ordering custom jewels online.